Updates, insights, and how-tos to help you get the most out of the Green Check platform.
What's new
2022 is winding down, and it's a great time to reflect on how grateful we are for each and every one of you. We will do a more in-depth review of the full year in December's newsletter, but for now, please enjoy a look at what we've been working on recently:
Monitoring:
Coming Soon: Account Monitoring Insights!
Insights are simple summary statements that describe the data in an account review. They can serve as indicators as risk—like if an account is depositing much more each month than they are selling—and can act as tools to help you better understand and serve your cannabis customers.
We are launching with three Insights (Change in Variance, Peer Group Delta, and New Transaction Type) with more to follow. Check out this "guide" for details and look out for an email once Insights are available!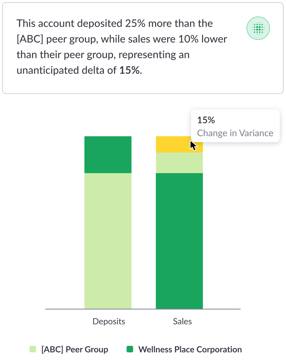 Also don't forget to auto-generate account monitoring reviews: Set recurring monitoring reviews for your CRBs within the Internal tab. Turn on notifications for auto-generated reviews on your user settings page (
).
Accounts:
Reminder—manage multiple account numbers
: Add
multiple bank account numbers
to your CRB accounts to capture and view core data across all accounts.
Questionnaires & Due Diligence Templates:
Delete distributed questionnaires: Go to the main Questionnaires table and select a distributed questionnaire. This is where you will see the status across accounts. You can now also delete distributed questionnaires here, if needed.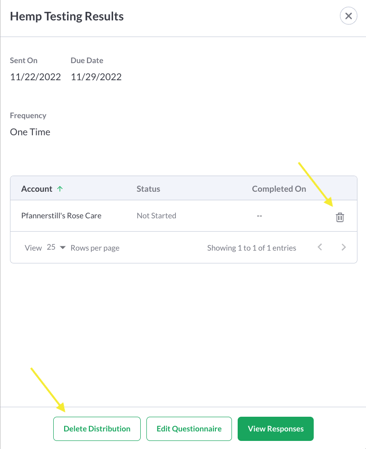 Release Notes:
---
How to: 💡Validate your core data
Ensuring you have clean and reliable core data is critical in getting the most value out of Green Check, especially with Insights and all of the upcoming Account Monitoring features we'll be releasing in 2023! Here's how to validate that the core data you're expecting to see in Green Check is coming through:
Go to the Data tab and click on Imports to see details.
Click on a row to learn even more, as shown in the animation below!
Admins will receive email notifications when something isn't right so please look out for those alerts from Green Check!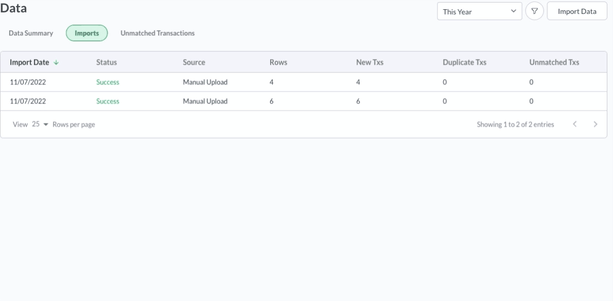 ---
More buzz 🐝 from Green Check
Using Core Data in FinCEN SARs
ICYMI: In sticking with the theme of reliable and regular core data, view related transactions for affected account numbers directly within FinCEN to help you complete your SARs. This transaction summary data will help you populate the "total amount" field and is the first step in bringing more core data visibility into FinCEN.