After many conversations and a lot of (appreciated!) feedback, we are excited to introduce a new Deposits page. This page will be the central location for all management and tracking related to Deposits submitted by your accounts through Green Check.
These changes will be in effect starting on Wednesday, September 29th.
Improved Workflow
Deposits are a core tenant to the Green Check platform, so we thought it was about time they got their own dedicated page. Instead of viewing and reconciling Deposits from the Deposits tab on the Dashboard page, you will now find all Deposits on the new Deposits page in your menu.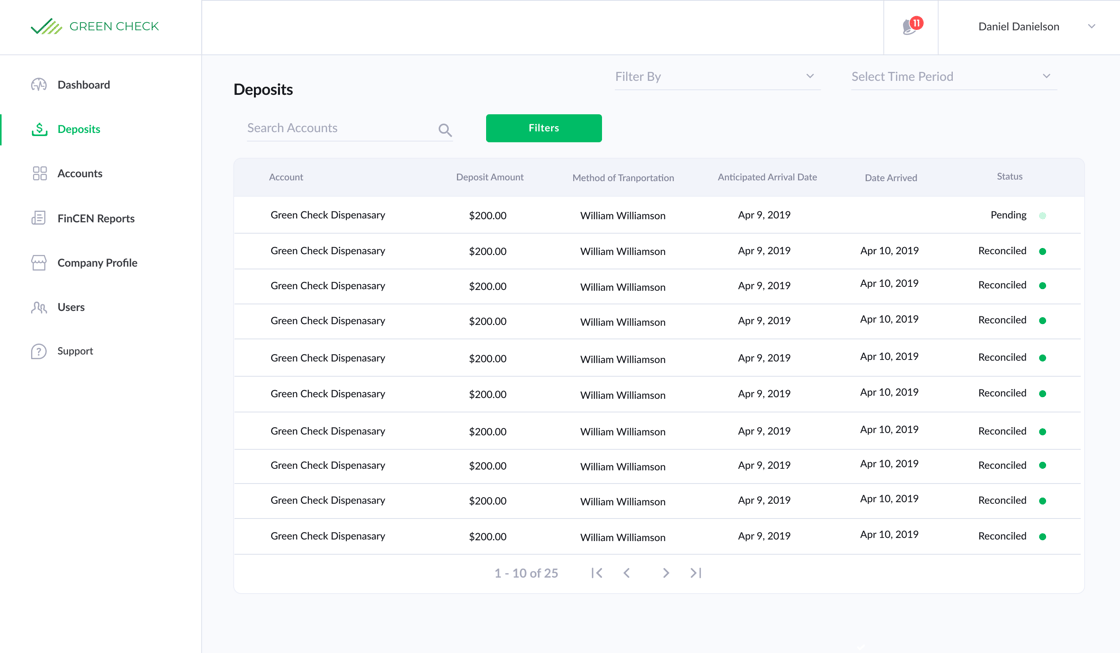 Better Visibility
We made reporting on Deposits in the platform more robust by adding the ability to filter by more fields.
New Filters
In addition to filtering by account and by time frame, you can now filter Deposits by method of transportation ("MOT") and by status (Pending or Reconciled).
Additional Time Period Filters
You can now specify which date field you want the time period filter to use. These date fields are:

Date Arrived
Planned Arrival Date
Date Created
These are a few examples of Deposit views that can now be generated in a couple of clicks:
Company A's Pending Deposits that arrived this month
Company B's Reconciled Deposits that were created between 9/1 and 9/13
Company C's Deposits that arrived via Courier Service XYZ last week
All Deposits that are scheduled to arrive this week
Pro Tip: Access the MOT and Status filters by clicking the Filters button.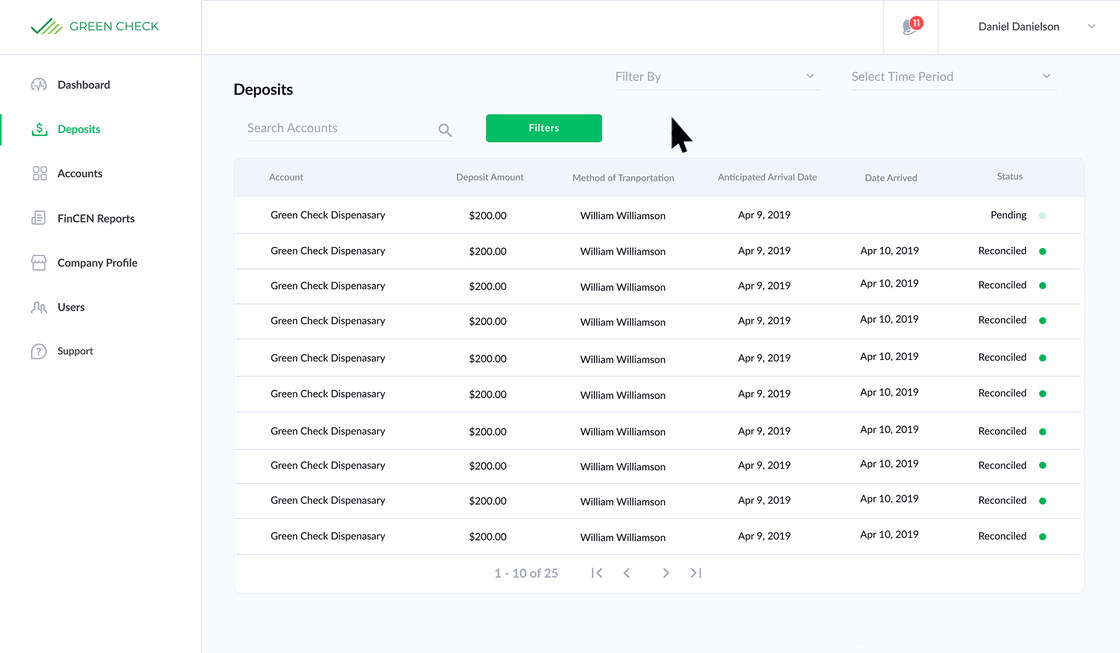 We love hearing what you have to say, so please send any feedback or questions you have about these enhancements to feedback@greencheckverifed.com.