Electronic Payment Monitoring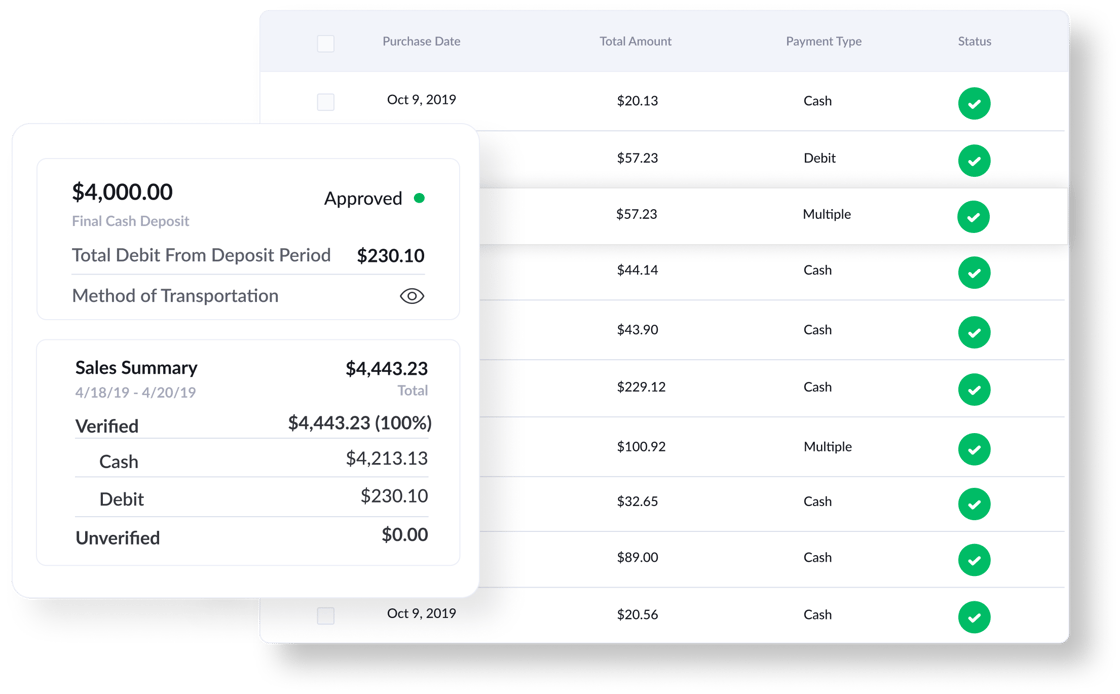 To help our financial institution clients effectively monitor electronic payments, we are adding functionality that displays the total sales broken down by payment type for each deposit period. Now you can reconcile ACH credits posted to your dispensaries' accounts, much like you reconcile physical cash deposits you receive with deposit records in Green Check.
So, what's new?
Deposit summaries now includes a breakdown of funds by payment type, in addition to verified and unverified totals.

Purchase records now display payment type totals, if more than one payment method was used on the sale - including debit.

The Maximum Deposit (now Maximum Cash Deposit) business logic has been updated to calculate the total amount of verified cash funds, as opposed to all verified funds.
We love hearing what you have to say, so please send any feedback or questions about this update to feedback@greencheckverifed.com.