Activity Reporting
To help our financial institution clients more effectively monitor account activity, we are adding functionality that allows you to better report on your accounts' sales and deposits. Now you can review both sales and deposit activity across one or more accounts in one place.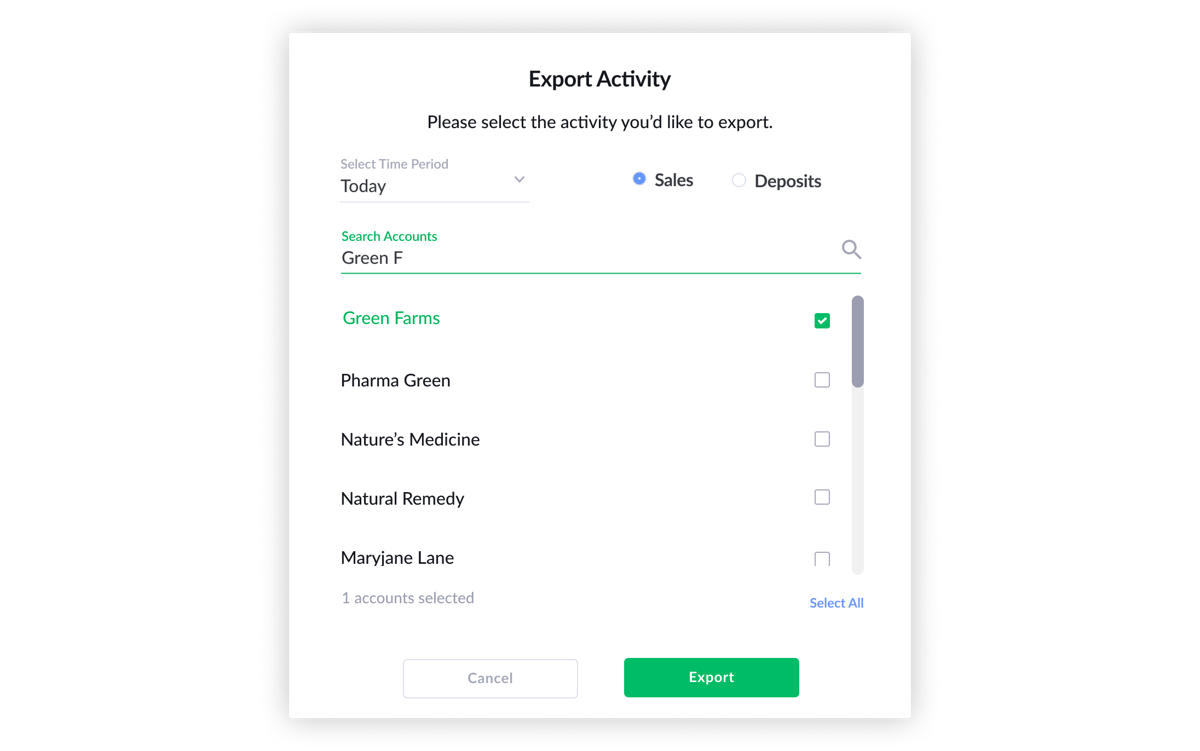 You'll now see a new Export Activity button on your Dashboard. You can use this button to generate reports on sales and deposit activity for one or more accounts over a specified time frame. This will help you:
Compare all sales and deposit activity for one account or across multiple accounts to surface trends.
Review exceptions before a deposit has been submitted to your institution.
View sales records before a deposit has been made in addition to viewing sales in a deposit summary.
We love hearing what you have to say, so please send any feedback or questions you have about these enhancements to feedback@greencheckverifed.com.