As our clients' cannabis programs grow in size and complexity, so too does the need for specialized tools to support day-to-day operations. In May we focused on some of the most common "operational" requests and observations we've captured from clients like you, as well as additional improvements to support the continued growth of your program.
We hope these improvements add value to you and your team, and we look forward to hearing what feedback you have!
---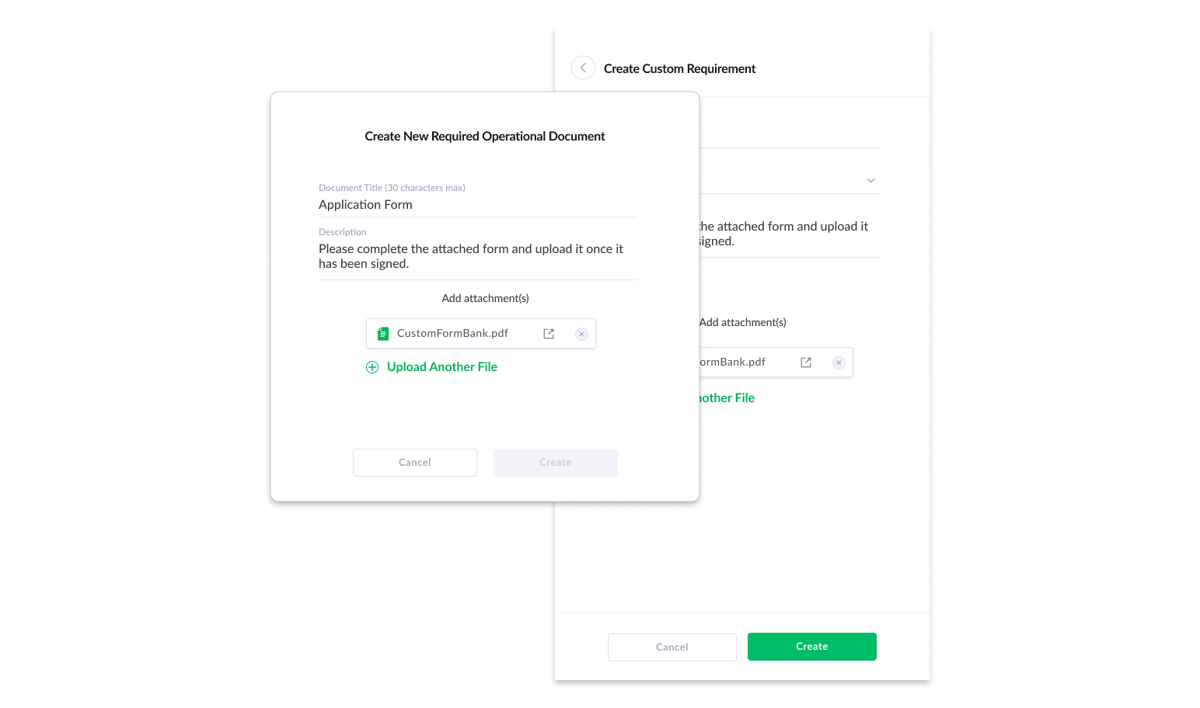 Add Attachment to Requirements
By popular demand, we've added the ability to add attachments to custom requirements configured by your institution. Businesses will be able to reference, download, or otherwise use these files during the file upload process.
Review the documentation here →
---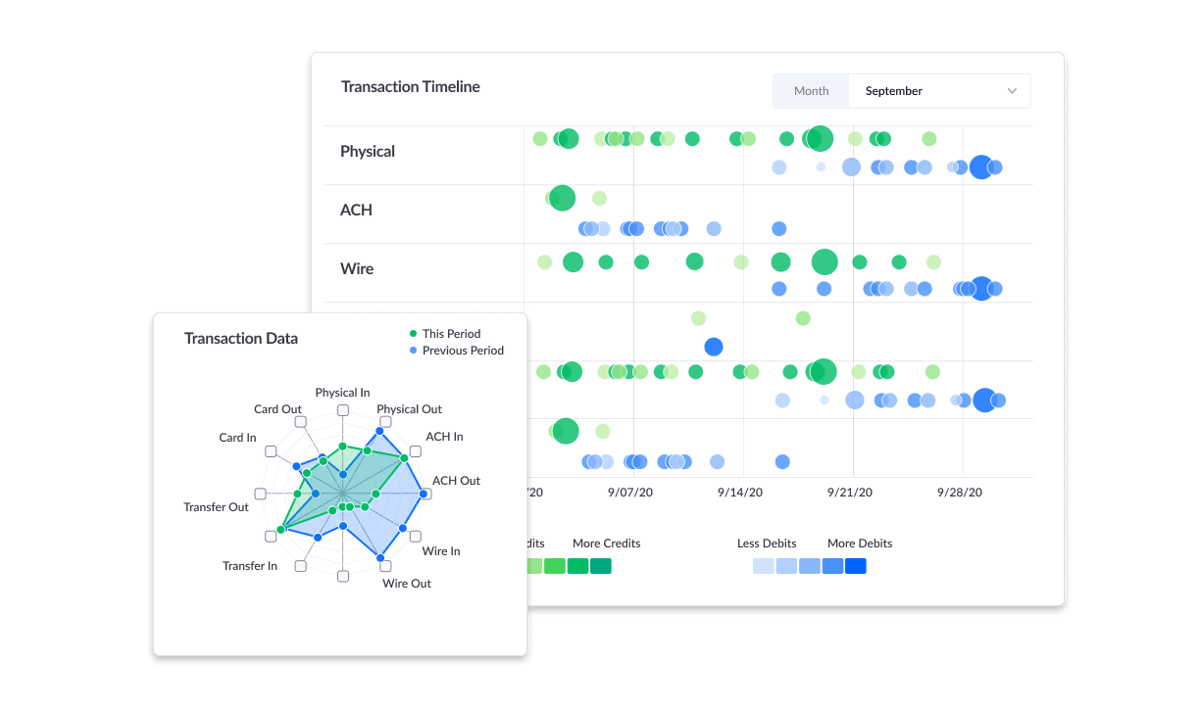 Updates to Core Transaction Payment Types
Following two months of valuable feedback related to the new Account Monitoring features, we've made some updates to our standard Core Transaction payment types.
---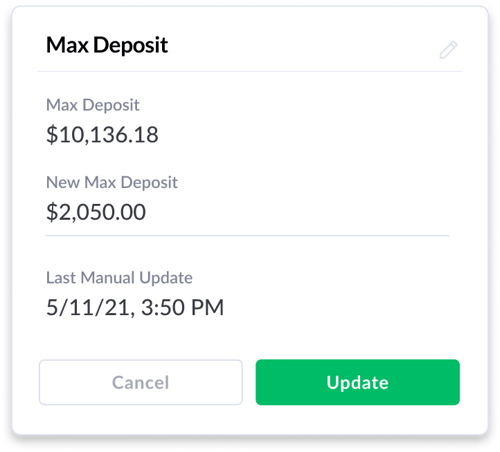 Update Max Deposit
Based on the generous collaboration with several clients across a number of states, we've added the ability to manually edit the Max Deposit value for each of your accounts. This means undeposited funds that currently remain eligible for future deposits can be "removed" from the Max Deposit amount by simply resetting the amount.
---

Wire & ACH Payment Types on Sales
To support a growing number and variety of cannabis businesses that are onboarding to Green Check every day, we've added Wire and ACH as supported payment types on sales. Wholesale businesses now have the ability to report payments received via Cash, Debit, Check, Credit, Wire and ACH.
---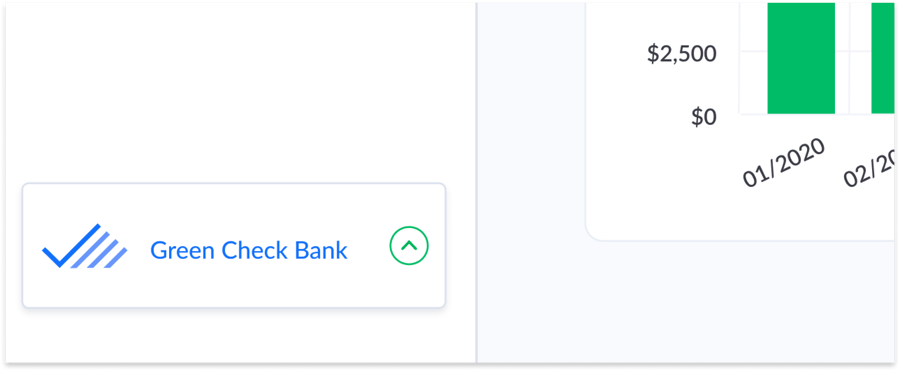 More Customization & Branding
This month we're introducing some updates that will allow you to further customize and brand your clients' experience in Green Check. First, your institution's name will now appear in the subject line and body of the email invite sent to the primary contact of every business you invite to the platform. Second, we've added the ability to display your logo and brand colors in the partner widget shown in your accounts' portals.
To add your logo, please reach out to your Account Manager.
---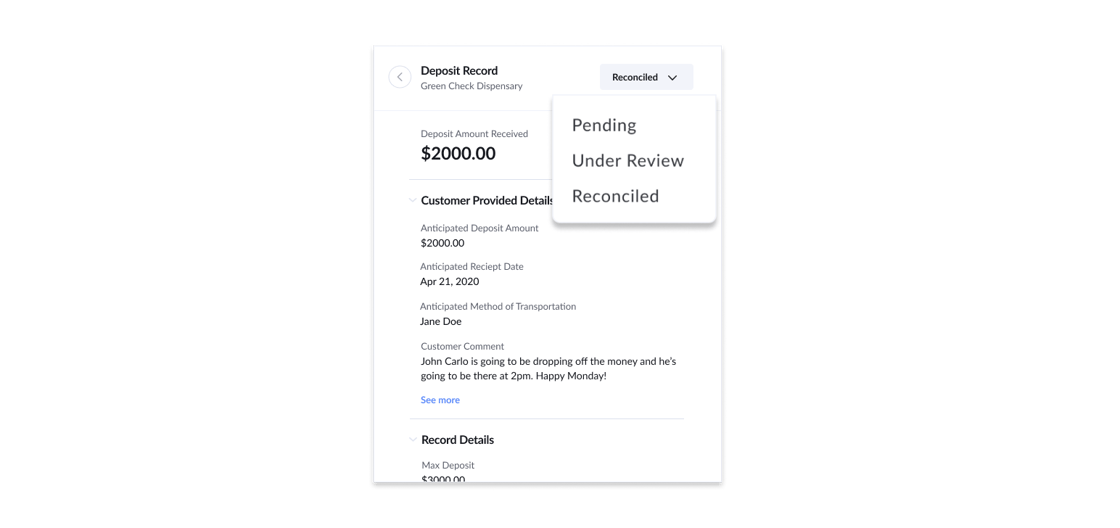 Updating Reconciled Deposits
To make it easier to revise the details of a deposit once it's been reconciled, we've added the ability to set the deposit's status back to Pending or Under Review. Once the status is updated, you will be able to make any necessary updates to the information and reconcile the deposit once more.
---

Clear All Notifications
To help you better manage your notifications in Green Check, we've added the ability to clear all of your active notifications right from the notifications drawer.
---