Summer is officially in full swing, but that doesn't mean we've slowed down our efforts in enhancing the Green Check product! In June, we focused on adding additional visibility into your active accounts, so you always have a pulse on your relationships.
We hope these improvements add value to you, your team, and your cannabis programs, and as always, we look forward to hearing what feedback you have!
---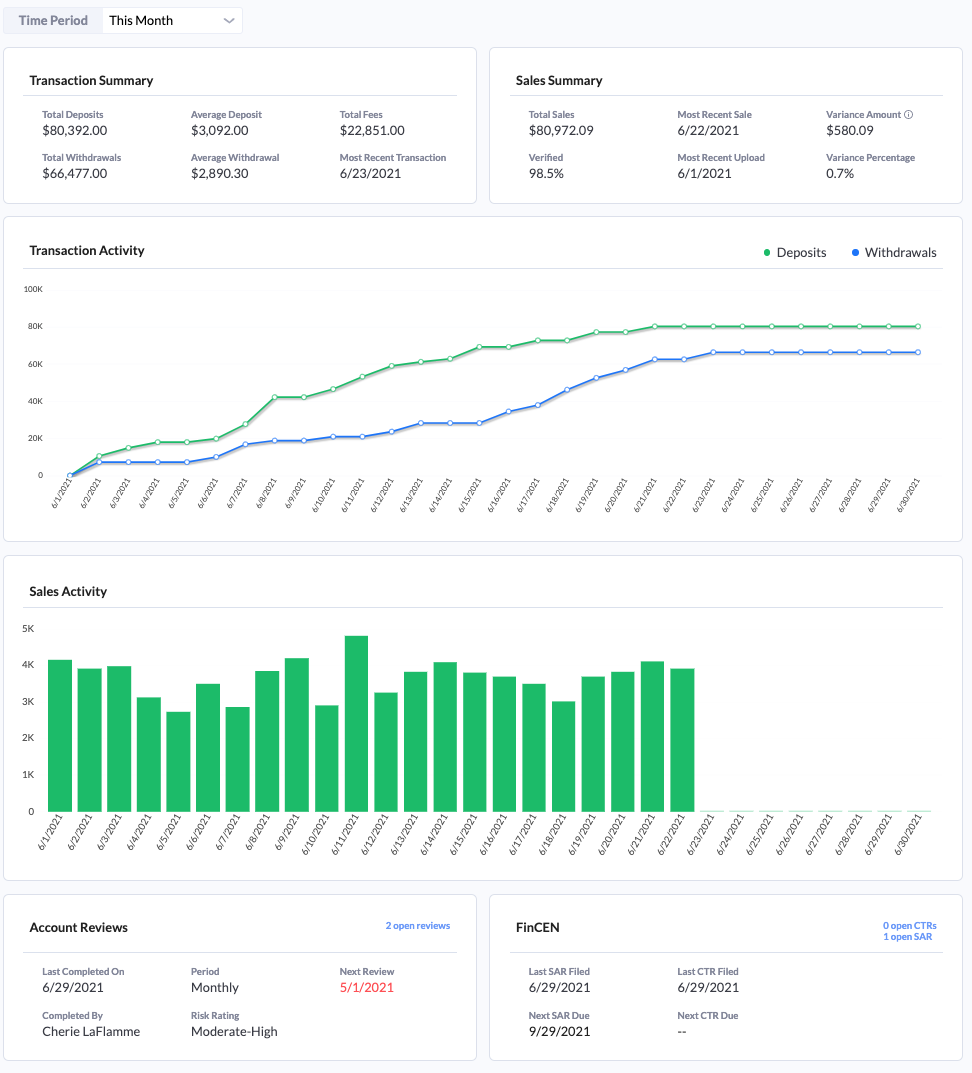 Activity Tab for Active Accounts
Reviewing your cannabis accounts' activity has never been simpler. Now, for all active accounts, you will see a roll-up summary of sales and transaction data for a specified period of time. You'll also see at-a-glance any account reviews that are coming up or past due, as well as open or late FinCEN reports. This is the first step towards creating a program roll-up of all your active accounts, which will provide more insights into your program as a whole! Stay tuned!
Learn more about Active Accounts →
---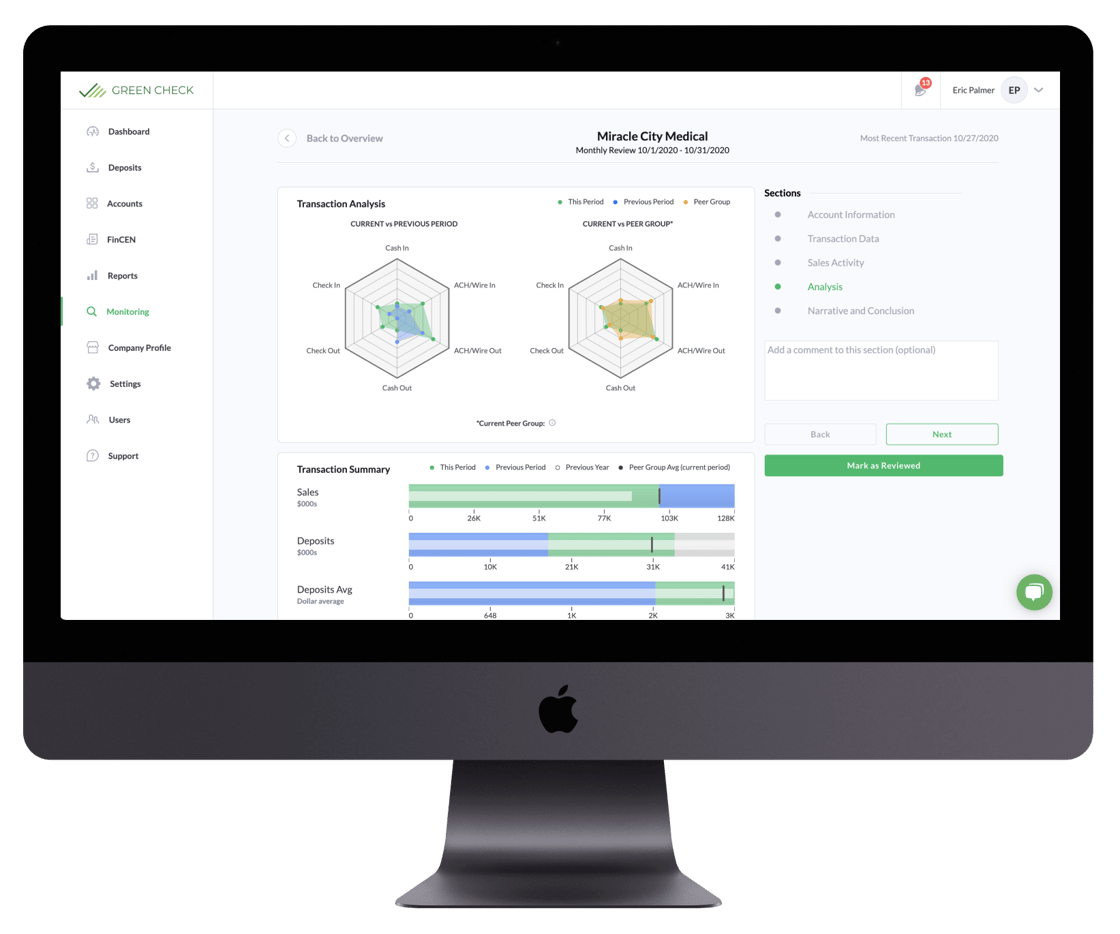 Reminder: Account Monitoring is here!
A few months ago, we introduced Account Monitoring, which is a set of tools designed to reduce the time and effort needed to complete periodic reviews while increasing visibility into each cannabis relationship. Account Monitoring combines core transaction reports with sales activities, summarizing this data so you can review an account's activity against its own historic performance and peer group activity levels.
We are gearing up to make enhancements to Account Monitoring, but we want to hear from you first to see how it's helping you or what can be improved! If you do not have Account Monitoring enabled within the Green Check app, please reach out to our Support team. If you're using it and want to provide feedback, email the Product team and share your thoughts! We'd love to hear from you.